Finding Your Polish Roots Online Through the Polish State Archives
Los Angeles Public Library - Genealogy Garage
January 15, 2022
I am sorry to say that I had to take down this presentation because of repeated and persistent attempts at inappropriate, unauthorized and illegal use of the lecture video. A number of people attempted to use the lecture video to make a presentation to a genealogy group without having to pay the speaker (me) or ask permission, or to use it as a lecture in a genealogy class, also without permission and without compensating the speaker. Because of these repeated and persistent attempts, I took the video off the internet and will now have to leave it that way. I have reposted the handout from the lecture, which will be the only thing available on the internet.
This presentation by Ted Gostin about using the Polish State Archives databases online was originally given as part of the Los Angeles Public Library's Genealogy Garage program on January 15, 2022. Because of LAPL policies regarding closed-captioning, it was only maintained on the LAPL Facebook and YouTube pages for 24 hours after its presentation.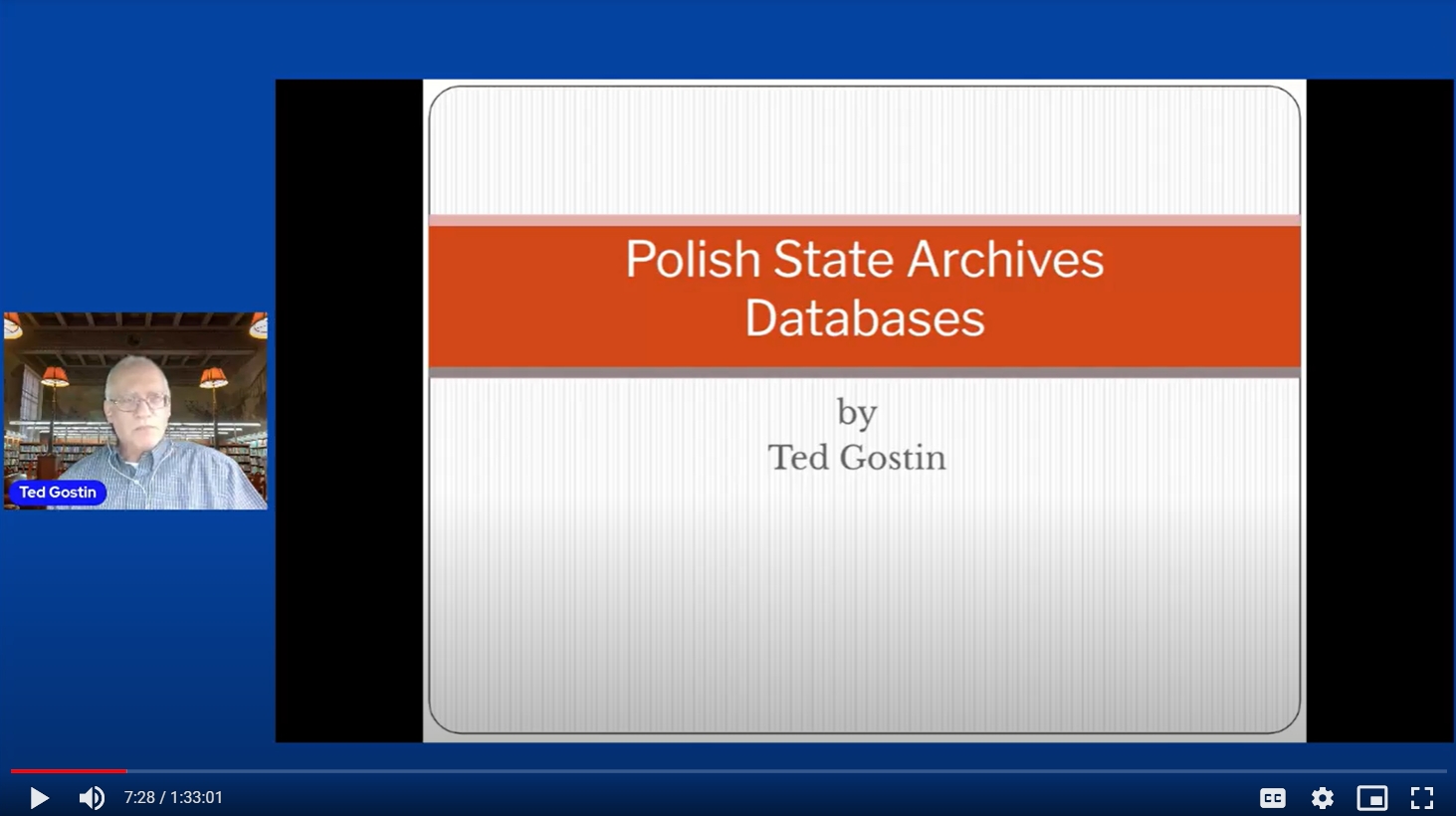 Ted Gostin
P.O. Box 56321
Sherman Oaks, CA 91413-1321
(818) 501-5852
tedgostin@generationspress.com
www.generationspress.com/research.html