Petition for Letters of Administration
Estate of Juan Manuel Talimantes, 1855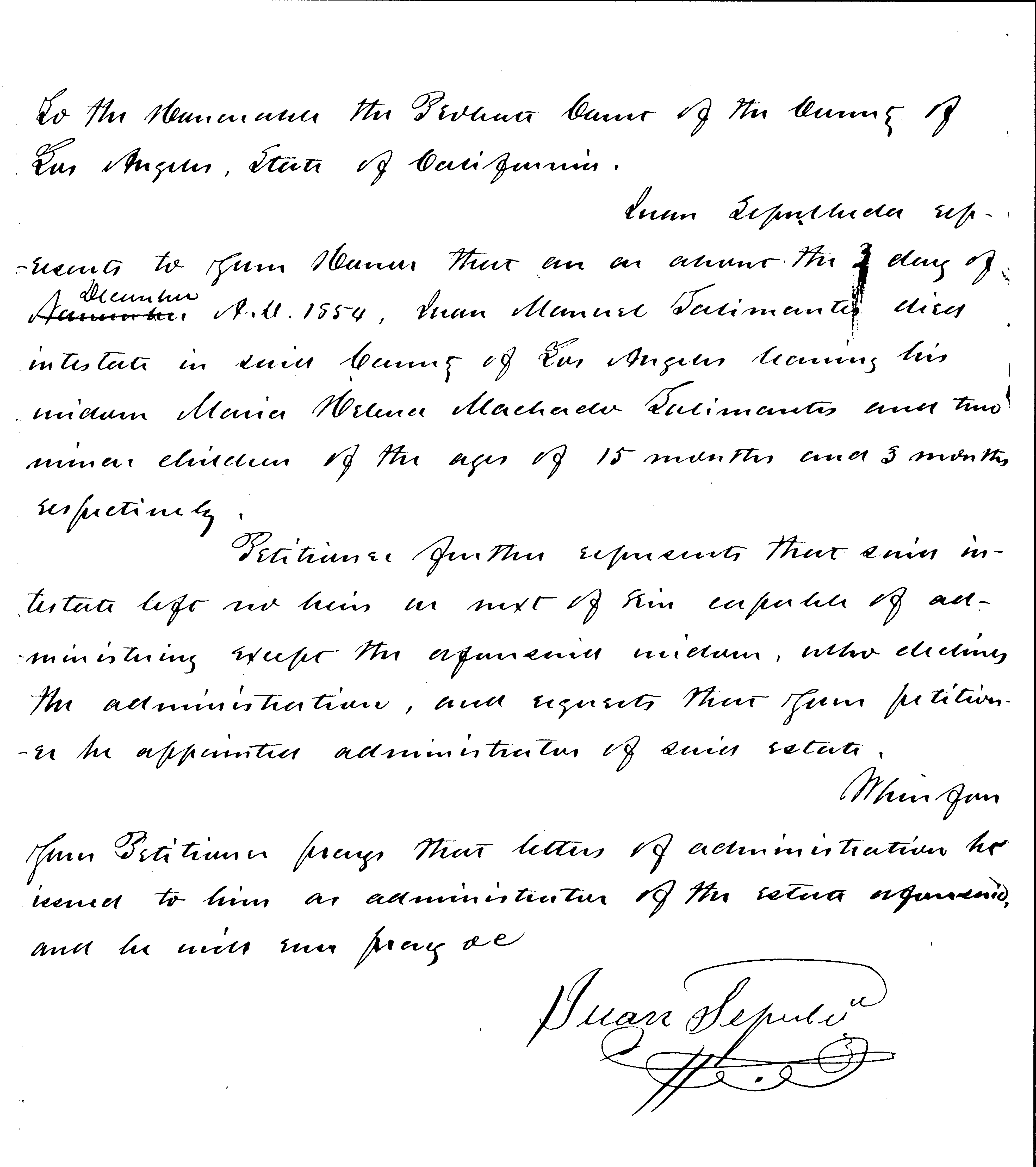 Transcription:
To the Honorable the Probate Court of the County of Los Angeles, State of California.
Juan Sepulveda represents to your Honor that on or about the 3 day of December A.D. 1854, Juan Manuel Talimantes died intestate in said County of Los Angeles leaving his widow Maria Helena Machado Talimantes and two minor children of the ages of 15 months and 3 months respectively.
Petitioner further represents that said intestate left no heirs or next of kin capable of administering except the aforesaid widow, who declines the administration, and requests that your petitioner be appointed administrator of said estate.
Whereupon your petitioner prays that Letters of Administration be issued to him as administrator of the estate aforesaid, and he will ever pray.
Juan Sepulveda